A Short History of Junkers Camp, Bettenhausen, KasselDonald F. McGonigal, UNRRA, 1947 (monograph)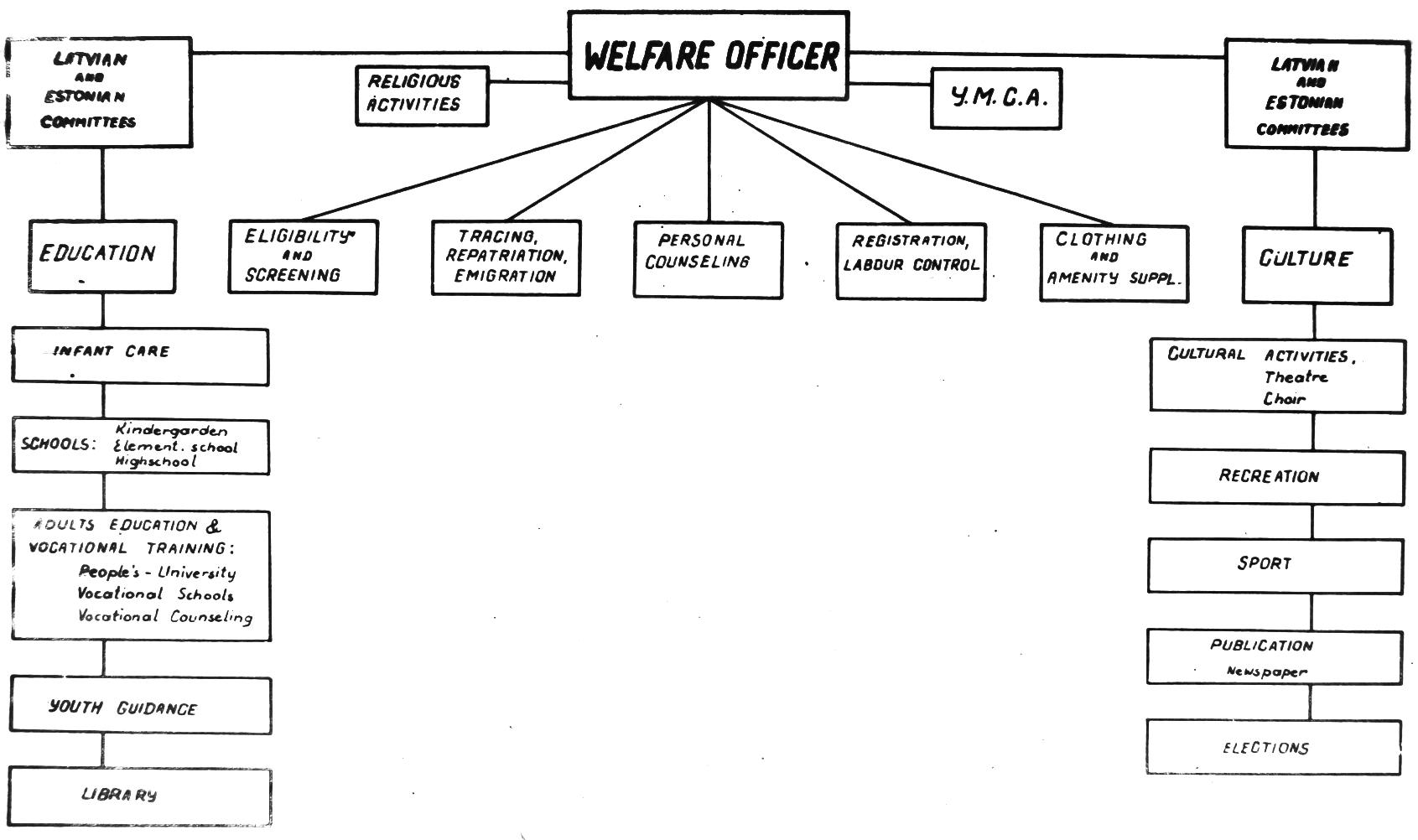 Welfare organization chart included as page 49. Digital image contrast-enhanced.
This content digitizes an original report of the United Nations Relief and Rehabilitation Administration (UNRRA). The United Nations Archives (UNA) grants rights to reproduce with attribution. Additionally, this content is protected as a derivative work under Latvian Copyright Law Chapter 2 § 5 ¶ 3 and as part of a collection under Chapter 3 § 5 ¶ 1.2.