A Short History of Junkers Camp, Bettenhausen, KasselDonald F. McGonigal, UNRRA, 1947 (monograph) | bit.ly/cfbh_junkers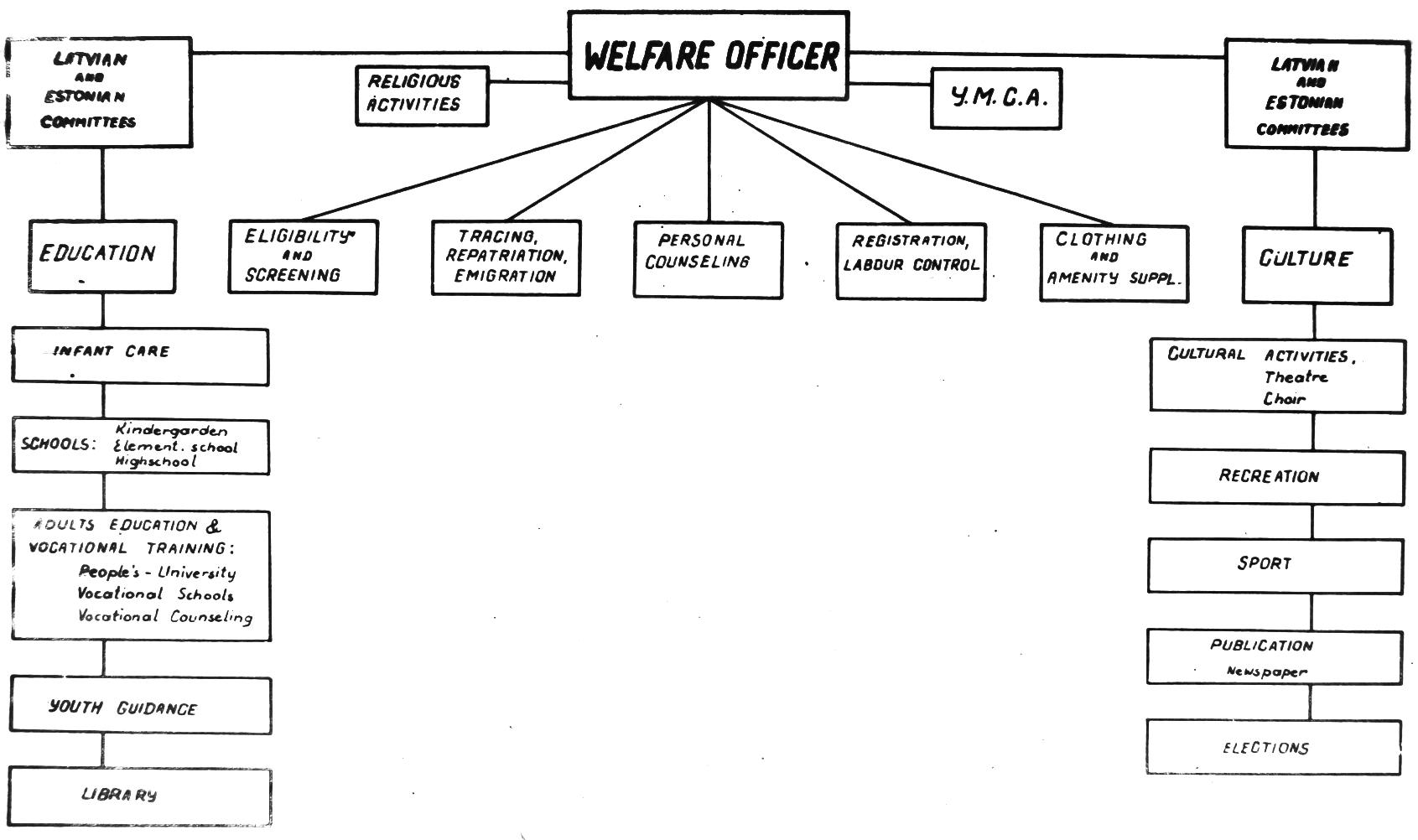 Welfare organization chart included as page 49. Digital image contrast-enhanced.
This content transcribes an original report of the United Nations Relief and Rehabilitation Administration (UNRRA), a separate copy of which is filed in the United Nations Archives (UNA), Reference number: S-1021-0081-05, Title: Monographs - DP-US 20 - Displaced Persons - United States Zone (Germany) - Histories of Individual Camps - History Report No. 30, Report: Baltin Camp in Bettenhausen, Kassel by D. F. McGonigal, Date: April 13, 1945. The UNA grants rights to reproduce with attribution. Additionally, this content is protected as a derivative work under Latvian Copyright Law Chapter 2 § 5 ¶ 3 and as part of a collection under Chapter 3 § 5 ¶ 1.2.