THE TOWN OF RIGABALLOU'S MONTHLY MAGAZINE, VOLUME XXXV,
FROM JANUARY TO JUNE 1872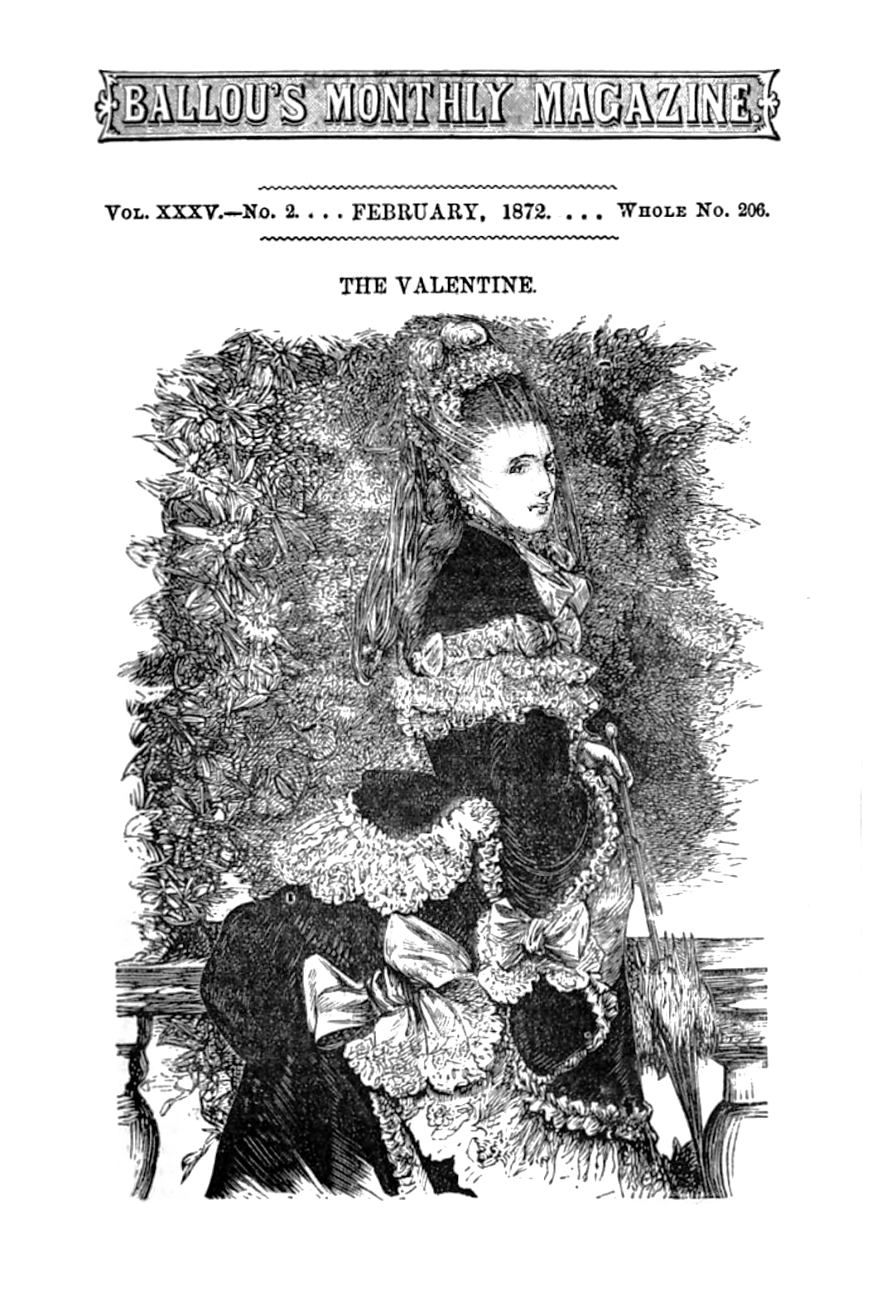 Maturin Murray Ballou (1820–1895) wrote his first piece for a local weekly paper while still in his late teens and went on to become a notable author and publisher in Boston. From 1859 or thereabouts to 1893, he published a monthly magazine under various titles: Ballou's Dollar Monthly, the Dollar Monthly, and lastly Ballou's Monthly Magazine, from 1872, where we came across the article "The Town of Riga" in the February issue of its inaugural year.
Our interest in the article was piqued by mention of its illustration of Rīga's harbor. We were disappointed, however, when we immediately recognized it as a cropped version of an illustration published twenty-five years earlier in The Illustrated London News edition of May 15, 1847, appearing in the article "Foreign Corn Ports — Riga". Apparently, The Illustrated London News served not only as Ballou's journalistic muse to emulate, it provided some of his content as well.
Nonetheless, the article still provides an informative, if brief, account of Rīga at its zenith as the second largest port of the Russian empire and of the history, geography, fauna, and inhabitants of Livonia—today's Estonia and Latvia.
Pages 109-110, "BALLOU'S MONTHLY MAGAZINE VOLUME XXXV FROM JANUARY TO JUNE 1872",
BOSTON: THOMES & TALBOT, PUBLISHERS, No. 63 CONGRESS STREET.