First Page of List of Names
The First Mass Deportations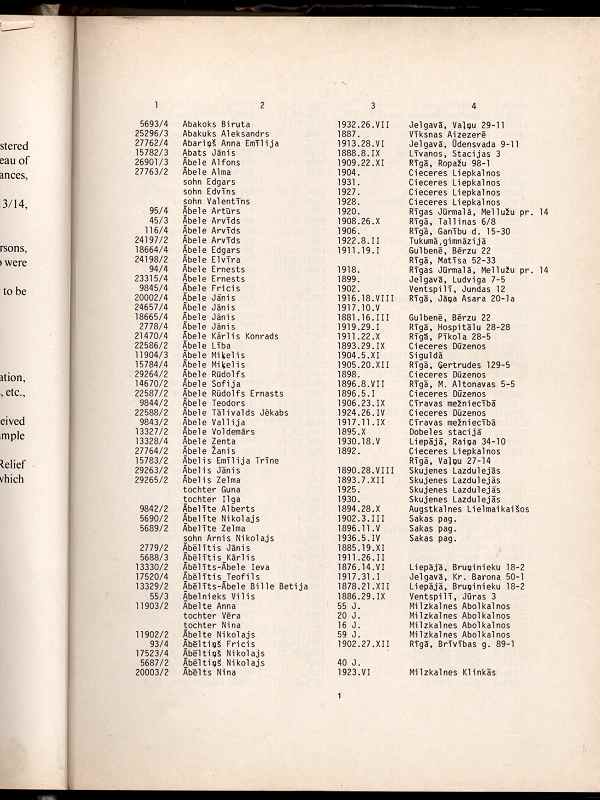 Facsimile of
These Names Accuse
,
book opened to first page of names
Appendix 6, Deportation trains
Appendix 7, "All must be shot"
Appendix 8, Release certificate
Appendix 9, Baltezers victims (photo)
Appendix 10, Dreiliņi mass grave (photo)
Appendix 11, Prison yard corpses (photo)
Appendix 12, Slave labor camps (photo)
Appendix 13, 1st edition, List of names
Appendix 14, Prison system (satellite view)
Appendix 15, Wladimir prison (satellite view)
List of Names, Key to list

List of Names

, First page of list (facsimile)

Next 

List of Names, Pages listing those taken
Copyright © 1982, The Latvian National Foundation. The Latvian National Foundation, Box 108, S-101 21 Stockholm, Sweden, retains all rights. Materials from "These Names Accuse" reproduced by express permission. For personal and academic research use only. Republication is prohibited.