Latvian Mailer
September 16, 2014
It's been quite some time since our last mailer. This edition, we're re-energized as Peters just returned from the Second Conference of Latvian Diaspora Archives and Material Culture held September 11th through 13th in Washington D.C., sponsored by the American Latvian Association in partnership with the Library of Congress and Latvian Embassy. New friends, new projects—we'll be sharing updates in the weeks and months ahead. For our part, we'll be expanding our web site to include materials on heritage preservation. The reality, sad as it is, is that our parents who came through the Displaced Persons Camps after WWII or escaped by boat primarily to Sweden are passing away. The bits and pieces of Latvia that they brought with them, the every day life they lived, these are all of interest to historians in Latvia and abroad—a vital piece of the history of the Latvian people. In this issue:
| | | |
| --- | --- | --- |
| | and | |
| | | |
| --- | --- | --- |
| Baking Bread | | |
Now that the cooler weather is setting in—at least for us in the northern hemisphere—what better time for warm, freshly baked bread with a bit of creamy butter on top? Following, a video on baking bread—less Julia Child, more "bread whisperer."
Baker: Anna Strupka
Director: Uģis Olte
Camera: Uldis Cekulis
Editing: Gatis Belogrudovs
Research: Valdis Ābols
Posted at vimeo.com: vimeo.com/10324219, retrieved 14-September-2014
| | | |
| --- | --- | --- |
| Preserving Heritage | | |
The first
Trimdas latviešu arhīvu un materiālās kultūras konference
, that is,
Conference of Latvian Diaspora Archives and Material Culture
, was held April 12-14, 2012 in Minneapolis, Minnesota, at the
Immigration History Research Center
, IHRC,
September 11-13, 2014 in Washington D.C. marked the second conference, hosted at and sponsored by the Library of Congress (LC), the American Latvian Association (ALA), and the Latvian Embassy. It was the first conference the LC has ever held with any ethnic group regarding the LC's collections related to that group. Representatives of the LC, ALA, and the Latvian Embassy attended all three days of the conference. Our wide-ranging program included:
Day One
—
at the Library of Congress
welcoming addresses from long-time LC Director, James H. Billington, Librarian of Congress; and co-chair and long time member of the bi-partisan House Baltic Caucus, Representative John Shimkus of Illinois
keynote speech by Grant Harris, Head, LC European Reading Room
presentations on a number of new archives, both online and collections
insights into the Latvian-related materials at the Library of Congress—perhaps the single largest Latvian-specific library collection—books, maps,...—outside Latvia
guided tours of the historic Jefferson Building and a special visit to view rare Latvian maps housed in the LC's Geography and Map Division
a reception at the Embassy of Latvia
Day Two
—
at the Embassy of Latvia
an overview of Latvian diplomatic history in the U.S.
personal research experiences: from mining the web, to requesting FBI records via Freedom of Information Act requests, to serendipitously finding little libraries hidden away and forgotten for nearly a century
exploration of digital media in historical communication
Estonian and Lithuanian experiences, approaches, accomplishments in diaspora historical preservation
cultural "salvage"—saving history from the dumpster
research capabilities, online and on-site, at the Latvian National Library and State Archives
Day Three
—
at the American Latvian Association
tour of the ALA museum
workshops and working on digital media and online publishing; advice on writing community or organization history; confronting challenges in conservation, interest and finance; and recommendations to ALA to advance archival practices and partnerships
A light lunch and all too soon we were on our way home.
| | | |
| --- | --- | --- |
| Notable Web Sites | | |
The conference's many highlights included introductions to and presentations on a number of significant online archives and web sites, among them:
zudusilatvija.lv — "Lost Latvia", an archival photography project of the Latvian National Library, Ginta Zalcmane, project manager
rgm.lv — the Rīga Ghetto Museum online, a moving interactive multimedia experience of life, death, and survival in the Rīga Ghetto, Cory MacCloud, project manager and leader
tautasgramatuplaukts.lv — "The People's Bookshelf", a project enabling anyone to donate to the Latvian National Library a book of unique significance to one's self, writing a dedication or story on the title page linked to the book; the contributions of tens of thousands will fill a glass wall reaching five stories tall in the new library building, and all books will be accessible to readers
www.arhivi.lv — home page of the Latvian National Archives, Inese Kalniņa, site administrator; manager, Archive of the Diaspora; this is a portal page to the various archives of Latvia
www.lvva-raduraksti.lv/ — a project of the Latvian National History Archive digitizing documents for genealogy research, currently nearing 6 million images and 2 terabytes of data
www.archiv.org.lv/ — home page of the State Archives of Latvia
www.archiv.org.lv/hercogiste/ — virtual version of the travelling exhibition: "From Duke Gotthard Till Duke James" in recognition of the 450th anniversary of the Duchy of Courland and Semigallia, in Latvian and English
www.archiv.org.lv/astra/ — "The Case Against Gunārs Astra", a virtual exhibition documenting the USSR's legal proceedings against Gunārs Astra; Astra was a human rights activist and anti-Soviet dissident arrested in 1961, sentenced for 15 years, then arrested again in 1983, remaining imprisoned until shortly before his death
earchive-estlatrus.eu/ — a cooperative online historical archive, a project of the European Union's Estonia-Latvia-Russia Cross Border Cooperation (CBC) Programme
www.loc.gov/folklife/guides/Latvia.html — Latvia Collections in the Archive of Folk Culture at the Library of Congress; Ann Hoog presented images of artifacts from AFC 1979/001: Miervaldis Jansevics 1975 West Coast Latvian Song Festival Collection and played a cassette(!) tape recording of a song performed at the festival
www.itl.rtu.lv/LVA/25marts/ — "Aizvestie", a virtual exhibit on the second Soviet mass deportation from Latvia on March 25, 1949 — 43,133 individuals
It was also noted that the Latvian National History Archive also now holds the Edgars Dunsdorfs archive. Dunsdorfs was one of the pre-eminent and most prolific of Latvian historians—and with whom Peters himself had the privilege to correspond.
| | | |
| --- | --- | --- |
| Historical Livonia | | |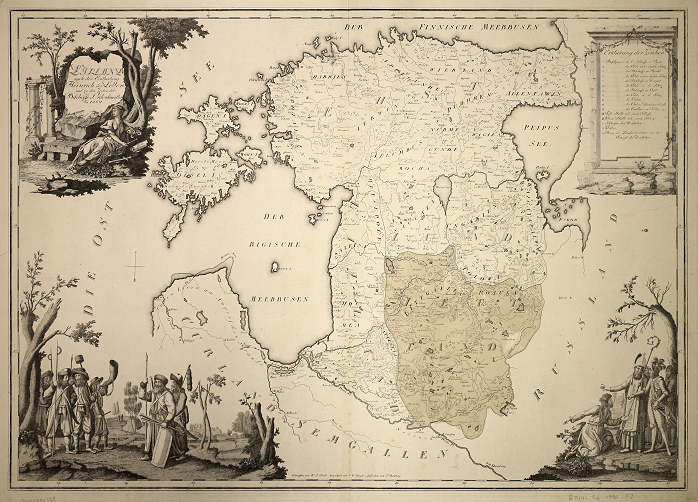 1562 map of Livonia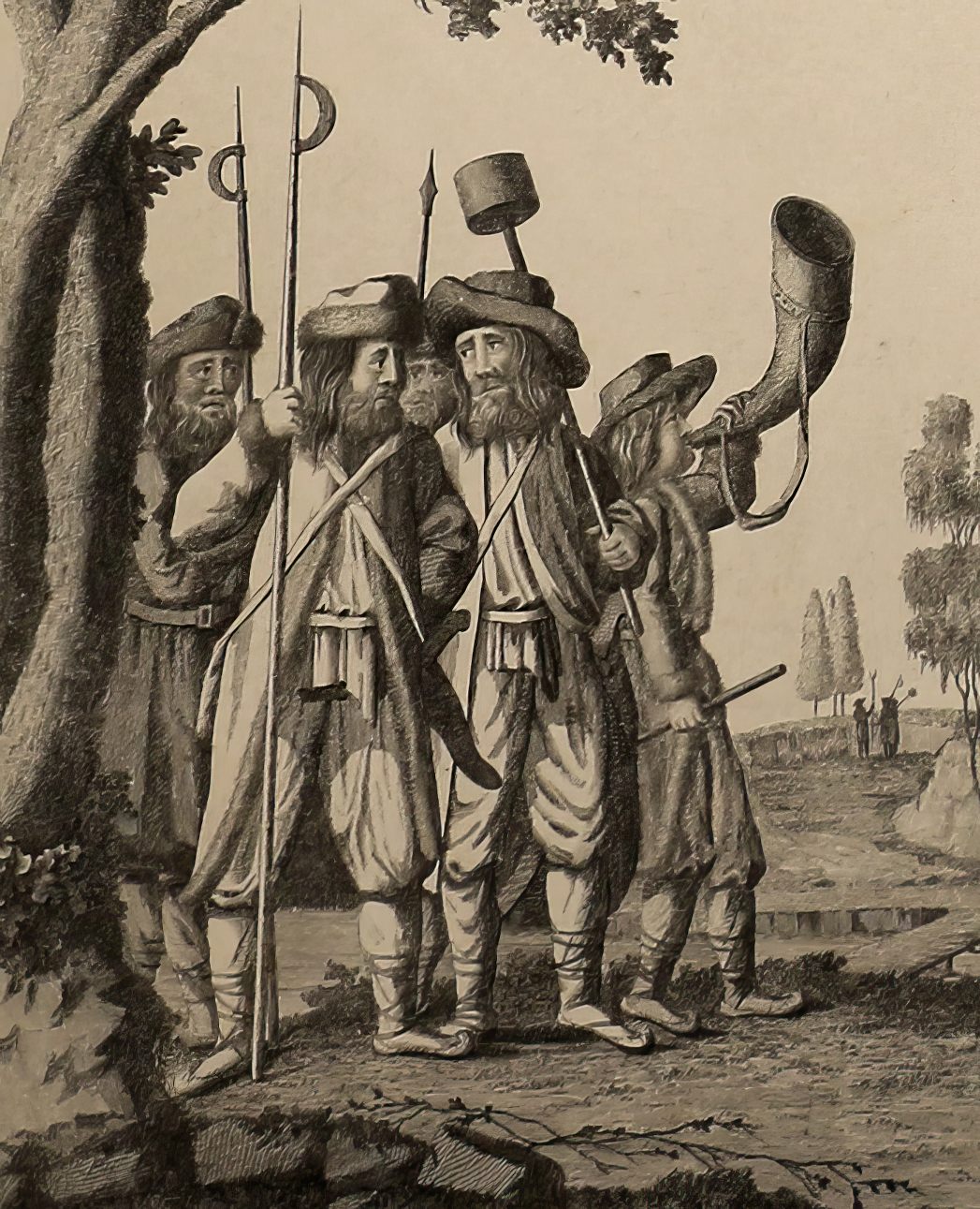 1562 map of Livonia, left lower corner detail