| bit.ly/lvm2017
Sveiki, all!
A wide range of subjects this issue as we touch on propaganda, patriotism, paganism, trade, music, a jungle waterfall, and the return of winter cold.
In this issue:
Ar visu labu,
Baltic Link(s)

Angel Falls panorama, at Wikipedia
No, that is not Gaiziņkalns, the highest point in Latvia. This edition's link is to a Planet Earth video of Angel Falls in Venezuela. Its Latvian connection? The falls are named for Jimmie Angel, the first modern era explorer to spot them on an over-flight. However, the first modern explorer to make it to the falls on foot was Alexandrs Laime, a Latvian, in 1946. Laime passed away in 1994 at the age of 83, still exploring. The trail he cleared to the foot of the falls is still used by tourists today. Along the way it features the popular Mirador Laime viewpoint, named by the locals in his honor.
News
Baltic news agencies unexpectedly cease co-operation with Sputnik
RT reports that news services in Estonia and Latvia have cut off their news feed to RT's sister propaganda news service, Sputnik. Rīga's Kremlin-aligned mayor Nils Ušakovs described the action of LETA, the Latvian news service, as "hameful, stupid, undemocratic." The Baltics claim subversion, the Russians claim politically motivated blockade of valid "alternate points of view"—that is, so-called alternate facts.
You can read the full story at the link, above.
Lithuania convicts ex-air force captain of spying for Russia
A former Lithuanian air force officer and Russian co-conspirator have been convicted of espionage. The Russian maintained he was innocent.
You can read the full story at the link, above.
US challenges Kremlin with new Russian TV channel
An article with more background on Radio Free Europe/Radio Liberty's Russian-language "Current Time" TV news channel. According to Current Time executive editor Kenan Aliyev:
"Our ambition is to gain the audience in this important region which has lately been bombarded by a lot of disinformation, lies and propaganda.... We feel there is a need for objective news and we will try to provide this type of service to our audience."
Russian state media has, of course, labelled the entire enterprise "a scam." The article notes Rīga is becoming a center for broadcasting into Russia.
You can read the full story at the link, above.
Graube will head patriotic fund "Namejs"
Former Latvian Army commander Raimonds Graube has assumed chairmanship of the state protection and patriotism fund "Namejs"[a] after retiring from active duty. Graube confirmed to news agency LETA.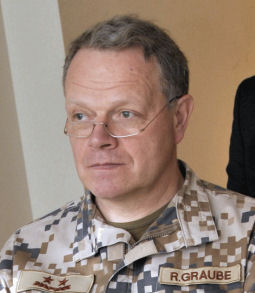 Raimonds Graube, at Wikipedia
The mission of the society is to promote patriotism in Latvian society, to foster remembrance of soldiers killed in international operations, and to aid military and national guard veterans.
Active board members include the first National Guard forces commander Dainis Turlais, the first Latvian Army commander Juris Dalbiņš, national security adviser to the president Jānis Kažociņš, "Latvian Mobile Telephone" telecommunications operator president Juris Binda, and Latvian Academy of Sciences president Ojārs Spārītis. The society's honorary chairman is former president Vaira Vīķe-Freiberga.
It has already been communicated that February 27th was Graube's last work day in professional service. Graube is now a member of the army reserves.
Graube had already handed over the reins of the Latvian Army to then head of Latvian Army unified headquarters Leonids Kalniņš. Subsequently, in accordance with an order from Defense Minister Raimonds Bergmanis, Graube was subordinated to new commander of the Latvian Army.
Graube has no plans at the moment to head into politics, nor does he have any plans regarding the upcoming summer local elections.
The National Security Council took Graube's petition submitted to president Raimonds Vējonis under advisement last October, in which the commander of the Latvian Army requested he be permitted to retire prior to the expiration of his term of authority, originally until 2018. Graube turns 60 this year, and Graube had reported that he was the oldest NATO national commander.
---
| | |
| --- | --- |
| [a] | Namejs is the name of a legendary 13th century Latvian pagan noble and warrior |
Masks and snowy streets herald pre-spring rite in Latvia
Hundreds of pagans-for-a-day communicated with their past as they celebrated the annual International Mask Tradition Festival, its final parade held in Rīga. Photo included.
You can read the full story at the link, above.
Latvia first to ratify Canada-EU trade deal
Latvia has led the way as the first EU member to ratify a comprehensive free-trade treaty between the European Union and Canada. Among other provisions, virtually all tariffs will be eliminated.
The extensive LSM article includes Canadian and Latvian ministry tweets and videos.
You can read the full story at the link, above.
Latvian Love Injected: Top 10 entries
Eurovision 2017 is taking place in Kyiv, Ukraine. We came across an article reviewing Latvia's participation since 2000. After Latvia not making it to the finals in 2009 through 2014, the Eurovision selection process was revamped with Supernova (Latvian TV series) Supernova, using jury and popular voting to select Latvia's Eurovision entry. Latvia returned to the finals with Aminata Savadogo in both 2015 and 2016.
The Triana Park band was just selected to represent Latvia in the upcoming 2017 finals.
You can read the full story at the link, above.
Following, the YouTube video featured in the article, with this year's top 10 Supernova entries.
Picture Album
As we wrapped up this issue, the return of the cold (15°F/-9°C) this morning prompted us to dig out this photo of Rīga another cold March day some years ago.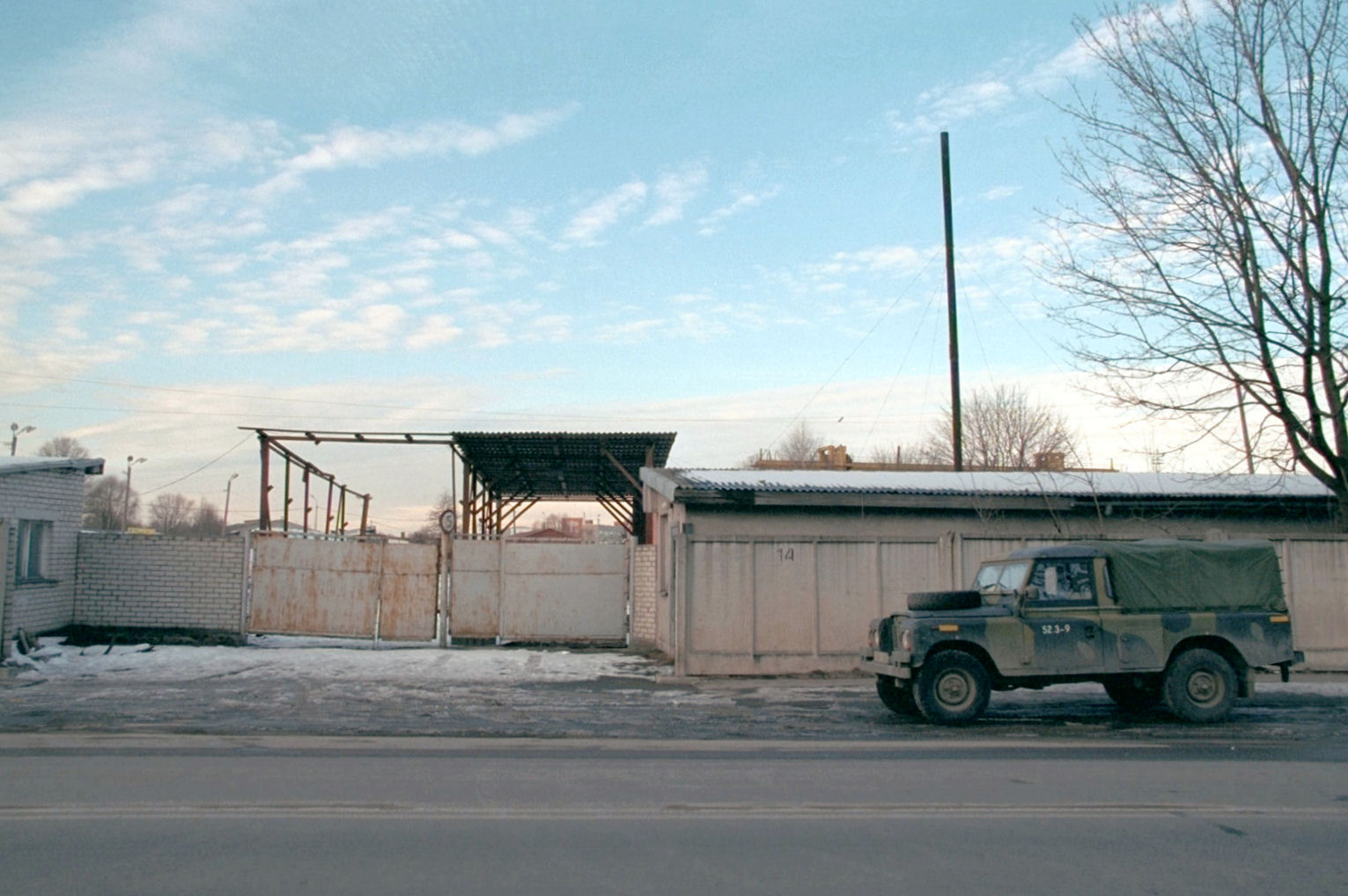 Away from Rīga's historic center
---
External content is reproduced herein under fair use for purpose of commentary. Links are provided to original content. Links to ARCHIVE.ORG are included in case content is no longer available at the original link.