Appendix 7
"Considering the Social Danger They Represent, All Must Be Shot."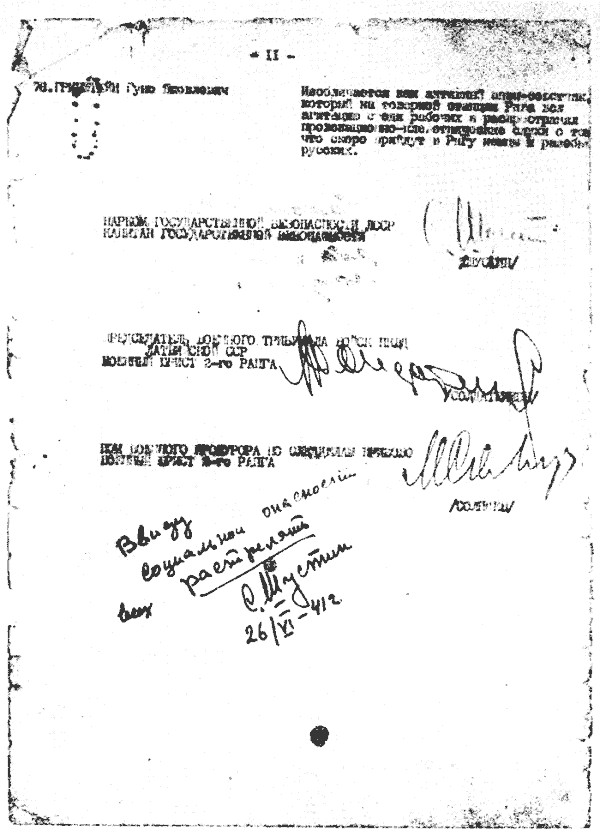 The shooting of the victims was executed without a previous court sentence, on the ground of a simple order. Above is shown the last page of a list containing the names of 78 executed Latvians and, at the end, a remark written in Russian and signed by S. Shustin, Commissar of NKGB: "Considering the social danger they represent, all must be shot." S. Shustin. June 26, 1941.
[There is no caption in the book, this text is repeated from Appendix 5]
Copyright © 1982, The Latvian National Foundation. The Latvian National Foundation, Box 108, S-101 21 Stockholm, Sweden, retains all rights. Materials from "These Names Accuse" reproduced by express permission. For personal and academic research use only. Republication is prohibited.